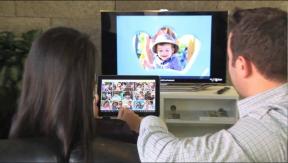 Port Washington, N.Y. – IT and CE seller Systemax reported a $6.3 million loss for the first quarter ended March 3, compared to year-ago earnings of $7.1 million, due to weakness in its retail businesses.
Net sales slipped 3.6 percent to $880.7 million and comp store sales declined 3.3 percent in the U.S. and Europe.
Retail sales, which include TigerDirect in the U.S., fell 10.9 percent, while b-to-b sales, which comprise about 62 percent of the business, increased 1.6 percent.
Despite the downturn, the company narrowed its fourth-quarter loss of $27.1 million.
"On an overall basis, I am pleased that we substantially improved the performance of the business from what we reported in the fourth quarter," said chairman/CEO Richard Leeds. "However, an operating loss, no matter how small, is still unacceptable to us and we are working diligently to improve the business."
Broken out by category, computer sales rose 5.2 percent despite what analysts described as broad declines in the overall market, Leeds said. But sales of computer components fell 4.9 percent, computer accessories and software declined 7 percent, and CE sales dropped nearly 19 percent.
In contrast, sales of industrial products increased 16.8 percent during the quarter.
Looking ahead, Leeds said Systemax is seeing growth opportunities within its b-to-b businesses in Europe and North America and is focused on optimizing operations and strengthening its management and sales teams. At TigerDirect, the company is right-sizing its cost structure, stabilizing its performance, recently installed a different leadership team and continues to invest in the business.
In other Systemax news, TigerDirect said it has enlisted SiteSpect to dynamically test its website content, graphics, promotional offers, and other e-tail elements to gain insight into visitor preferences. Data derived from testing can then be used to make site changes that improve the shopping experience, increases customer loyalty, and converts more browsers to buyers, TigerDirect said.
SiteSpect noted that its non-intrusive optimization platform enables web and mobile marketers including Walmart and Staples to significantly improve key metrics such as conversion rate and engagement.
"With our commitment to customer care in mind, we set out to find an optimization platform that would help us to enhance the online shopping experience for our customers," said Michael Amkreutz, merchandising executive VP at TigerDirect.com. "Other testing solutions required JavaScript or page tagging that slows down sites, frustrates visitors and drives abandonment. We found that SiteSpect's non-intrusive platform limits latency and also integrated seamlessly with our business and web analytics."
Latest posts by Alan Wolf
(see all)