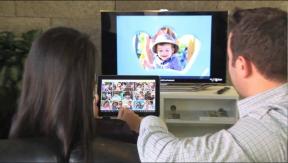 Girard, Ohio — SVS, the direct-to-consumer speaker supplier, liberalized its 45-day in-home trial policy by offering free return shipping on all speakers.
SVS tested the policy with the Ultra Series speakers launched late last year, a spokesperson said.
Under its in-home trial policy, consumers are allowed to audition speakers in their own homes and return them for a full refund if they're not completely satisfied with setup, performance or aesthetics, the company said.
"When dealing with palettes weighing hundreds of pounds, there's significant costs involved, but SVS maintains such a thin rate of returns, it made sense to move forward based on the value it lends to the purchase process," a spokesperson said.
SVS previously paid only for outbound shipping, but customers had to pay for the return shipping if they chose not to keep the products before the company's 45-day trial period was over.
The policy applies to products sold by SVS direct to consumers. The company also sells products through select retailers.
"We cut our teeth selling internet direct, where the customer often sees and hears SVS audio gear for the first time after it arrives in their home, so we know it needs to exceed all expectations if we expect the customer to keep the product," said Gary Yacoubian, SVS president and managing partner.
Latest posts by Joseph Palenchar
(see all)