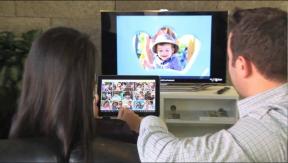 Wayne, N.J. — Gerald Storch is stepping down as CEO of Toys"R"Us, but will remain chairman of the No. 1 toy chain.
Storch has held both posts since joining the company in 2006. He will continue as CEO while a search is conducted for his successor.
"Jerry has done an exceptional job in rebuilding the company, while successfully leading it through an extremely difficult global economic environment," the company's board said in a statement.
The chain reported a net loss of $105 million for the fiscal third quarter, ended Oct. 27, 2012, on top of a net loss of $93 million for the prior-year period, due largely to higher interest expenses, it said.
As chairman, Storch will continue to provide strategic guidance and play a key role in its growth initiatives, the company indicated.
Storch joined Toys"R"Us from Target, where he rose from strategy senior VP to vice chairman over 12 years. Before that he was a partner at management consultancy McKinsey & Co., specializing in retail and financial services.
He took the reins of Toys"R"Us following its acquisition by an investment group consisting of affiliates of Bain Capital Partners, Kohlberg Kravis Roberts & Co., and Vornado Realty Trust. During his tenure, he delivered "some of the best financial results in the more than 60-year history of the company," the board said, including multiple years of achieving $1 billion or more in adjusted earnings before interest, taxes, depreciation and amortization (EBITDA).
He also led the development of the chain's e-commerce and multichannel operations; significantly expanded its CE and private-label assortments; bought FAO Schwarz and the KB Toys brand; built a management team that included former Sony and Best Buy exec Ron Boire and ex-RadioShack president/CEO Claire Babrowski; and most recently acquired the majority stake in the company's business in Southeast Asia and Greater China.
"I am incredibly proud of
Latest posts by Alan Wolf
(see all)