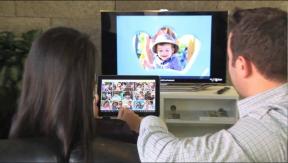 Chicago – Premium gaming accessories supplier SteelSeries is expanding its North American retail footprint in time for the holiday shopping season.
Consumers can now find select SteelSeries gaming audio, mice, keyboards, controllers and mousepads at h.h. gregg, EB Games Canada, Staples Canada, London Drug, Target.com, Costco.com, Hastings, TigerDirect and The Source.
"We are proud to partner with such respected channel partners. Consumer demand has been phenomenal, which is a testament to the growth of the SteelSeries brand and PC and mobile gaming categories," said Brian Stech, SteelSeries president of the Americas. "We are excited that consumers will now have more places and opportunities to experience our full lineup of products both in stores and online."
A full list of North American retail and e-tail locations can be found on the company's website, in the "Where to Buy" section.