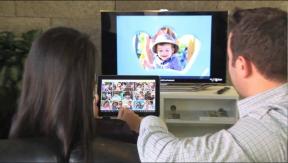 El Segundo, Calif. — Global shipments of set-top boxes (STBs) are expected to hit record highs for the next three years, according to IHS.
In its "Set-Top Box Market Monitor Global" report, IHS said shipments of STBs used for cable, satellite, terrestrial and IPTV digital TV services are forecast to climb to 269 million units this year, up 8 percent from 250 million in 2012.
Shipments will grow another 6 percent to 286 million in 2014 and by 1 percent to 290 million in 2015, which will represent the peak of the market for the foreseeable future, IHS said. STB industry revenues will grow to $22.2 billion in 2013.
"STBs are facing a mounting challenge to their role as the dominant pay-TV video-consumption device because of operators' growing emphasis on supporting multiscreen devices," said Daniel Simmons, IHS senior principal analyst for TV technology. "However, operators are continuing to deploy STBs in order to manage the compatibility between their delivery networks and the consumer electronics devices that consumers are increasingly using to view content now.
"As pay-TV operators rush to accommodate changes in delivery platforms and in video formats — including the adoption of high definition — STB shipments will continue to rise, hitting record levels for the next few years."
IHS said pay-TV operators are focusing their attention on video delivery to multiscreen devices to try to stave off the competitive threat posed by platform-agnostic over-the-top services such as Netflix and Amazon. This will help boost the STB market as operators offer multimedia home-gateway STBs that can deliver services to PCs and portable devices, thus supporting the operator-as-an-app model, IHS added.
More than 50 percent of STBs are expected to support HD by 2014.
Shipments will begin to decline by 5 percent in 2016, IHS forecast, with another 2 percent decline seen in 2017. This will occur because the global transition from analog to digital TV will be almost complete, it said.