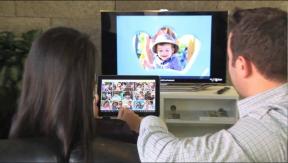 Hauppauge, N.Y. — Stan Glasgow, former Sony Electronics chairman, has been nominated for election to the board of Voxx International.
The nomination, announced today, occurred March 22 and the election will take place at the Voxx annual shareholders' meeting, scheduled to be held in July 2013.
If elected, Glasgow is expected to serve on the audit and compensation committees. He has more than 40 years of global consumer electronics, display technology and computer industry-related experience. He worked for Sony Electronics from 2001 to 2012, including two years as chairman and four years as president, and last served as senior advisor to the entrepreneurship and innovation group of Sony Corporation of America.
Prior to joining Sony Electronics in 2001, Glasgow was owner and president of Capetech Sales, a California-based company, which had annual sales in excess of $500 million and sold display products and provided consulting services to electronics companies in Asia.
Prior to that, Glasgow was COO and president of Capetronic Computer Products, a Hong Kong-based public display manufacturing and engineering company with factories in Taiwan, Thailand, China and the United States.
Glasgow has also served as a member of the executive board of the Consumer Electronics Association.
Commenting on the announcement, John Shalam, Voxx chairman, stated, "We first met Stan several years ago when he was serving on the executive board of the CEA. He is a proven and respected leader in the consumer electronics industry, and both I and the Voxx International board of directors believe he will be a tremendous addition to our organization."