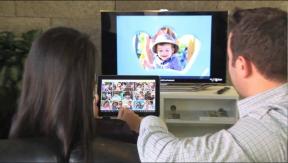 New York — B&H and SquareTrade, a leading technology protection plan provider, have partnered to provide customer-centric protection plans for all B&H consumer and professional electronics products sold in-store or online at BandH.com.
"The importance of protecting equipment from accidental damage cannot be underestimated for the serious photographer or videographer. We believe that a SquareTrade protection plan is a highly valuable product for our customers," said Yossi Fogel, B&H's photo sales director.
"SquareTrade's technology, customer focus and transparency are rated best in the industry. SquareTrade puts the customer first across every retailer they work with. That reputation is what led us to choose SquareTrade as our warranty provider," he said.
B&H will offer SquareTrade protection plans with drops and spills coverage for cameras, lenses, camcorders, laptops and tablets. Customers can also purchase protection from common failures for televisions, desktop computers and other electronics.
With SquareTrade, B&H strengthens its warranty program by giving customers award-winning protection with worldwide coverage with a five-day service guarantee, the companies said.
"B&H is known as a world leader in curating the highest quality selection of equipment for photo and video enthusiasts. We are delighted to provide SquareTrade as a piece of the B&H experience," said Steve Abernethy, president and CEO of SquareTrade. "SquareTrade is known for making the claims process a happy one and for helping take the stress out of a bad situation. We look forward to helping B&H customers when they need it the most — when their professional equipment needs repair or replacement."
B&H, based in New York, also won a TWICE Excellence In Retailing Award in October.
Latest posts by Steve Smith
(see all)