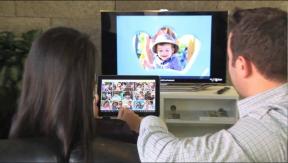 South Daytona, Fla. — SBN Expo Group is gearing up for the 27th installment of the annual Spring Break Nationals.
Exhibitors will use the event show off their latest products to consumers and dealers, sound-off judges will rate consumers' sound systems, and dealers will hunt for show specials and sit down for training sessions.
Besides listening to the latest car audio products, consumers will also get a chance during the March 2-3 event to mingle with urban artist Big Duece and view the return of HD Ninja, a performing band that classifies its sound as "High Energy Nerdcore Hip Hop," SBN said.
The event at Daytona Beach's Ocean Center will also play host to a live broadcast by Miami TV's emcee Jenny Scordamaglia of "Jenny Live."
Exhibitors include Kenwood and Sony, which are returning to the show after an absence and will join new exhibitors Vibe, Mobileye and Bluetooth Wireless.
Orion Car Audio, a brand that had been dormant for years, will display at SBN for the first time under its new owners.
National distributor LESCO will offer show specials, and companies such as JL Audio and Sony plan onsite dealer trainings.
IASCA, MECA and dB Drag Racing Triple Point Competitions will also be held, and a sound quality auditioning area will be set up so attendees can hear the subtleties produced by high-performance car sound systems.
Scosche Industries is returning as the show's Gigawatt Sponsor.
Dealers and suppliers seeking more information about the event can call or call (386) 767-3030 or check out SpringBreakNationals.com.
Latest posts by Joseph Palenchar
(see all)