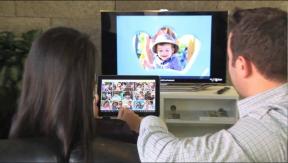 Mountain View, Calif. — Speck Products is suing Katinkas USA for distributing counterfeit products in the United States.
The suit, filed in U.S. District Court, Central District of California, accuses Katinkas USA, and specifically CEO Karen Becker, of "offering for sale, selling and distributing counterfeit Speck cases for iPhone in the United States through a prominent online retailer and their own marketplace." The suit alleges infringement of Speck's patented CandyShell design, in addition to numerous other Speck trademarks and copyrights.
Speck said it is presently investigating further dealings in counterfeit Speck merchandise by Katinkas GmbH & Co. overseas.
"We want to be absolutely clear: Speck is cracking down on fakes and the people and companies that trade in them," said Irene Baran, CEO of Speck Products. "Our cases aren't merely style plays — they're specifically engineered to protect, complement and enhance digital devices. Fake, inferior products that use our name betray consumers' trust and are bad for business, plain and simple."
Speck said the suit is part of the company's proactive efforts to combat counterfeiting and that "it will continue to aggressively monitor all aspects of the marketplace to protect and enforce its rights. The company will be working with customs officials to police counterfeit product at ports of entry and will actively observe all channels of commerce for the promotion and distribution of counterfeit product. As these illegal products are identified, they will pursue any parties implicated in the unlawful sale of fake Speck products to the full extent of the law."
A request for comment from Katinkas USA has not been answered.
Latest posts by John Laposky
(see all)