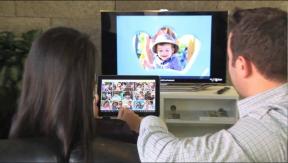 Denver – Sony Electronics is getting more aggressive in the custom channel with the launch of a new program that it expects to accelerate its channel growth, which is already running 25 percent ahead of last year for the year to date.
The program coincides with the hiring of former Niles president Frank Sterns as Sony's first custom sales VP.
The new program, called the Diamond program, is designed exclusively for installers who support the company's 4K video products, high-resolution audio products, and ES audio products and meet a sales threshold, said consumer sales VP Michael Woulfe. Diamond program installers get a variety of benefits, including more co-op ad dollars.
Sony has also made other changes targeted to installers, including deductible invoice pricing in lieu of instant rebates and communications intended specifically for installers. Installers also get access to premium products that fall under the company's unilateral pricing policy.
About 90 installing dealers have begun to participate in the Diamond program under a soft launch, and Sony's sales through those installers has risen 50 percent for the year-to-date, said Sony executive VP Mike Fasulo.
Sterns was president and CEO of Niles Audio, where he spent 18 years in various sales and marketing positions. He has been in the consumer and professional electronics markets for 30 years.
Latest posts by Joseph Palenchar
(see all)