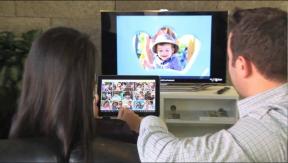 Denver — Sony expanded its high-resolution audio lineup with a portable DAC/headphone amplifier and an ES-series stereo integrated amplifier.
The products, unveiled over the weekend at the Rocky Mountain Audio Festival, include the $599-everyday PHA-2 portable headphones amplifier, which works with laptops, smartphones and tablets. It will be available in March at Sony Stores and other electronics retailers. The second product is the $1,999 TA-A1ES stereo amplifier, available in November at select Sony Stores and authorized ES dealers nationwide.
Sony's high-resolution line includes products designed to decode almost every music-file format available, particularly those that deliver high-resolution, or better-than-CD, audio quality. Companion products, such as integrated amps and speakers, are designed to deliver high-res performance.
Components with audio decoders support up to 192kHz/24-bit PCM, DSD, double DSD, MP3, WAV, WMA, AAC, FLAC, ALAC, ATRAC, ATRAC Advanced Lossless and AIFF. The line's two component hard-drive music players are also designed to make transferring files from PCs more convenient and more intuitive, the company said. The players, for example, come with HAP music transfer software, enabling Macs and PCs to automatically copy music files to the players when new files are added to a computer. Both players also come with Ethernet connection and built-in Wi-Fi to network with PCs.
Last month, the company announced fall shipments of its first high-resolution-audio products and participation in a joint effort by CE suppliers and the music industry to promote high-resolution audio options.
The products are the $799-everyday USB DAC/amplifier to connect to PCs, a mini-component sized $999 hard-drive music player/amplifier, a component-size $1,999 hard-drive music player, and two speaker pairs. The company also previously announced fall availability of firmware upgrades for two existing ES-series A/V receivers, the STR-DA2800ES and STR-DA5800ES, to expand their selection of audio decoders to include all of the codecs supported by the new components.
Among the latest two products, the battery-powered PHA-2 portable DAC/headphone amplifier decodes almost all music-file formats, connects to PC and Mac computers via USB 2.0 interface, and connects to Apple's iOS devices via a dedicated digital input. The PHA-2 also features an analog input to connect to other mobile devices, including Android devices and dedicated music players, to improve their sound quality.
The PHA-2 comes with built-in lithium-ion battery that lasts up to 6.5 hours with a digital connection and up to 17 hours with an analog connection. The PHA-2 also features aluminum chassis, line-out to connect to an external amp or active speaker, asynchronous transport mode to reduce timing errors, and variable-gain headphone input that supports a wide range of impedances.
The TA-A1ES integrated stereo amplifier doesn't incorporate music-file decoders but is designed to work with the company's ES-series HAP-Z1ES high-res hard-drive music player to reproduce high-res audio. The 2×80-watt high-current integrated amp features Class-A operation with smart bias control, push-pull operation, one balanced input, four unbalanced RCA inputs, one IR input, and high-, mid- and low-impedance headphone output.
Latest posts by Joseph Palenchar
(see all)