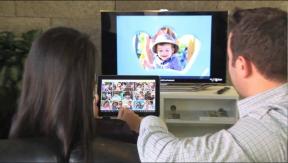 Tokyo – Sony, which is in the midst of major global corporate restructuring, is now reportedly trying to sell its former headquarters and surrounding buildings in central Tokyo.
According to a Nikkei report Friday, the sale by the struggling electronics giant continues the offloading of real estate holdings from a year ago, when the company sold its U.S. headquarters building at 550 Madison Ave. in New York City for $1.1 billion.
More recently, Sony announced it was selling off most of its Vaio PC business and was spinning off its TV business into a separate unit. The company is also in the process of restructuring and downsizing its U.S. electronics operations, including the closing of 20 Sony Stores.
The Tokyo building, which was the company's headquarters from 1990 and 2007, has been used most recently to house Sony's medical businesses and various other non-consumer related operations.
According to reports, Sony is selling the building for around 15 billion yen ($146.5 million).
The building is located in a Shinagawa Ward called "Gotenyama," where Sony began. Sony founders Akio Morita and Masaru Ibuka first moved to the area in 1947 and eventually expanded to more than 10 buildings there. The district was used to innovate and introduce some of the Sony's most iconic products, including the Walkman portable music player and Trinitron TVs.
The Sony building that was the actual birthplace of Sony, and many of its key early devices, is now a historical museum and not part of the sale.