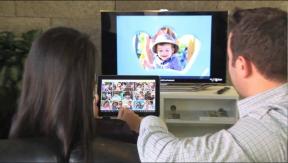 Ronkonkoma, N.Y. — Sigma announced Monday offerings in its new "dp Quattro" Foveon-sensor-based compact camera series as part of its 2014 camera lineup.
New models include three dp Quattero models: the dp1, dp2 and dp3. Pricing and ship dates have not yet been announced, but Sigma said the dp2 Quattro will be the first camera released in the group.
The dp cameras are distinguished primarily by fixed focal length lenses. Each camera features a different basic focal length for a different fundamental photographic approach: the wide-angle dp1 Quattro at 19mm, the standard dp2 Quattro at 30mm, and the medium telephoto dp3 Quattro at 50mm (respectively equivalent to 28mm, 45mm, and 75mm on a 35mm lens).
Each model shares a new camera body.
"For the new dp series, we rethought and redesigned every aspect of the camera, including the sensor, engine, lens and body," a company announcement of the new line stated. "While retaining its famous textural expression, which seems to give form to the air itself, the updated Foveon direct image sensor produces images that are more colorful, rich, deep, and faithful than ever before."
A new Foveon APS-C sized sensor in the dp series is referred to as the "Quattro" because it has a top layer that is now broken into quadrants, Sigma explained.
These cameras will produce 30 percent higher resolution than the previous DP Merrill cameras and contain a faster, TRUE III image processor, Sigma said.
The new 30-megapixel Foveon sensor in the dp2 is said to have a resolution performance that matches a 39-megapixel Bayer sensor used by most other camera makers.
Foveon chips capture RGB information at each pixel location on the sensor and eliminate the need to gather full-color information from neighboring pixels. This is said to produce noticeably higher detail in difficult shooting situations than cameras with sensors rated at higher resolution levels.
Latest posts by Greg Tarr
(see all)