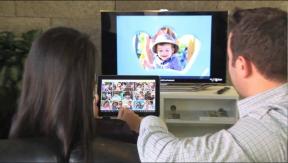 Santa Clara, Calif. – The Ultrabook and ultra-thin notebook categories are being hindered by a lack of ultra-slim and touch-capable panels, according to an NPD DisplaySearch report.
Richard Shim, a senior analyst for NPD DisplaySearch, said design demands for the super-thin panels tied to unproven consumer desires for touch on notebooks is forcing panel makers to shy away from manufacturing large amounts of this specialized glass. Instead these factories are maintaining their focus on creating touchscreens for the tablet and smartphone markets.
The current forecast has 44.2 million ultra-thin laptops shipping worldwide in 2013. This will comprise about 21.4 percent of the notebook market. This figure is expected to climb to 100 million by 2017.
However, a dearth of ultra-thin glass for these devices is also helping put a damper on the category.
Ultra-thin glass for laptops is much thinner, 0.4mm, than for other touch products, thus making it harder to build and transport so panel vendors need to be assured that they can sell through their supplies. This is keeping many away, with only two firms — AUO and Innolux —taking on the extra expense of using ultra-slim glass to offer panels in any significant volumes, Shim said.
He expects this situation to change as sales volumes pick up in the coming years, making it beneficial for panel makers to invest in touch and ultra-thin. Another fix involves finding new designs that will allow ultra-thin laptops to be made with thicker display panels, Shim said.
Latest posts by Doug Olenick
(see all)