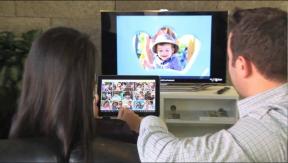 Arlington, Va. — The Consumer Electronics Association (CEA) reported that Voxx chairman and founder John Shalam, along with U.S. Senators Amy Klobuchar (D-Minn.) and Rob Portman (R-Ohio), will be honored as Digital Patriots for their support of technology innovation.
The 10th annual Digital Patriots Dinner is scheduled for Tuesday, April 29, at the National Building Museum in Washington.
"We are thrilled to honor our 2014 Digital Patriots for their passion and support of innovation. Their dedication and leadership help make the U.S. stronger and better able to lead the global economy," said Gary Shapiro, president and CEO, CEA.
"Through their work in Congress, Senators Klobuchar and Portman have implemented and embraced policies that promote innovation, create jobs, and strengthen the American economy. As chairman and founder of Voxx International, a member of CEA's Board of Industry Leaders and an industry visionary, John Shalam has made countless contributions to advancing our industry and preserving our nation's role as the world's leading innovator."
In 2006, U.S. Sen. Amy Klobuchar became the first woman elected to represent the state of Minnesota in the United States Senate. She is Senate Chair of the Joint Economic Committee and a member of the President's Export Council and the Senate Commerce Committee.
Sen. Portman has served as two-time Cabinet member, as director of the Office of Management and Budget, and as U.S. Trade Representative (USTR).
Shalam founded Audiovox Corp., the predecessor of Voxx International, in 1965. He currently serves as the company's chairman. Shalam is also active in CEA, where he serves on the BIL, and is chairman of CEA's Investment Committee, as well as chairman of the CEA Foundation. He was instrumental in helping CEA become an active participant in the wireless communications industry, establishing the wireless communications division in 2001, and acting as its first and founding chairman.
All proceeds from the Digital Patriots Dinner will be donated to the CEA Foundation.
In conjunction with the Digital Patriots Dinner, CES on the Hill — an invitation-only event providing policymakers the opportunity to interact with the technology companies and products that are changing the way we live, work and play — returns to the nation's capital on Wednesday, April 30.