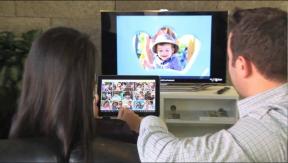 New York – Target and Costco reported single-digit sales gains for September, suggesting a solid back-to-school season for retailers.
Target said net September retail sales rose 2.6 percent to $6.1 billion for the five weeks ending Sept. 29, and comp-store sales increased 2.1 percent on top of last year's 5.3 percent comp-store gain. The results were largely attributable to an increase in average transaction size, the discount chain said.
Costco reported an 8 percent increase in net sales for the five weeks ending Sept. 30, and a 5 percent comp-store sales gain excluding the positive impact of gasoline sales. The No. 1 wholesale club cited CE as one of its better-performing hardlines categories.