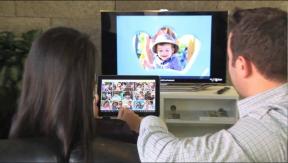 Old Lyme, Conn. — Sennheiser today promoted two key executives within its U.S. organization.
Keith Kranepool has been named sales and product marketing VP, consumer, replacing Bill Whearty who held the position since 2006. Whearty has been tapped to lead Sennheiser's fastest growing channel — telecommunications — and has been named sales and marketing VP, telecommunications.
Kranepool and Whearty will both report directly to Greg Beebe, president of Sennheiser Electronic Corporation.
"Our product portfolio continues to expand to meet the diverse needs of our customers — both in the consumer and business arenas. Keith's many years of proven leadership experience in CE — particularly in mobile and peripheral devices — and Bill's incumbent knowledge of the telecommunications and call center markets will yield significant competitive advantages for Sennheiser in 2013 and beyond," commented Beebe.
Kranepool is a 20-year veteran of the consumer electronics industry, having held sales and marketing roles at Sony Electronics, Bose and D&M Holdings, among others. Most recently, Kranepool was sales and marketing VP for Velocity Micro's computer, tablet and peripheral businesses.
Whearty has been with Sennheiser for more than a decade and for the past several years has led sales and product marketing efforts for the consumer business channel, which until recently included telecommunications. Prior to joining Sennheiser, Whearty was sales director at GN Netcom.