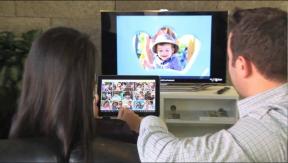 Chicago – Sears Holdings said it plans to close its flagship State Street store here in April.
The retailer told Crain's Chicago Business that the downtown Loop location has lost millions of dollars since opening 13 years ago with city tax-increment financing, and that Sears could no longer continue to support its operating losses.
The chain has been shutting or sub-leasing locations as it continues to hemorrhage cash and shift to a multi-channel business model with an emphasis on e-commerce, and the State Street store is symbolic of its challenges.
Earlier this month the company reported a 7.4 percent decline in fourth-quarter comp sales through Jan. 6, comprised of a 5.7 percent dip at Kmart and a 9.2 percent decline at Sears. The decreases were led at both chains by CE, although major appliances also contributed to Sears' comp declines.
The weak performance is expected to result in a fourth-quarter net loss of between $250 million and $360 million, Sears said, and a full-year net loss of $1.3 billion to $1.4 billion for the period ended Feb. 1.
In a statement, the company continued to tout its transformation from "a store network" to a "member-centric integrated retailer" leveraging its Shop Your Way loyalty platform, and blamed higher expenses and margin hits to "traditional promotional programs and marketing expenditures."
In a recent research note, Janney Montgomery Scott retail analyst David Strasser observed that "A key story that is now being watched is whether Sears [and Toys"R"Us] make it another year. That is not a good place to be, where the press is questioning their existence. This is especially true for big ticket, as it makes consumers/vendors more wary of buying from, and shipping to these weakened companies."
Liquidation sales for the State Street store will begin on Sunday.
Latest posts by Alan Wolf
(see all)