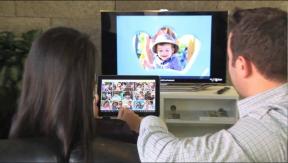 Hoffman Estates, Ill. — Sears Holdings returned to the red last quarter with a $279 million loss vs. year-ago profits of $189 million, and is looking to sell off its in-house extended-warranty business to boost liquidity.
Net sales for the three months, ended May 4, fell nearly 9 percent to $8.5 billion, and U.S. comp sales slid 3.6 percent.
On a rare earnings call, chairman/CEO Eddie Lampert described the results as unacceptable, and chief financial officer Rob Schriesheim ticked off a litany of culprits, including 100 store closures, calendar shifts, cooler spring weather, the payroll tax hike, severance and pension plan payments, and a contractual obligation to sell merchandise at cost to Sears' Hometown and Outlet Stores spinoff.
Broken out by chain, Kmart comps declined 4.6 percent and operating losses totaled $28 million as sales slid across most categories, while Sears comps slipped 2.4 percent on weakness in CE and seasonal categories.
The company, which has been parceling off real estate and business units to increase liquidity, is now eyeing its extended-warranty portfolio for a possible sale. Lampert said Sears is one of the few retailers that issues its own product protection agreements for CE, majaps and other big-ticket goods, and valued the business at $500 million.
In a research note, Credit Suisse retail analyst Gary Balter compared the sell-off strategy to the kid's game Jenga, in which pieces of a tower are removed until the whole structure collapses.
"Over the last few years Mr. Lampert has been slowly dismembering the corporation," Balter observed. "We believe what we saw this quarter, and what we are likely to see in the future, is that too many pieces have been removed, which in turn is reducing the strength of the core."
On the call, Lampert said Sears will continue to focus on its loyalty program, multichannel initiatives and digital capabilities, which are beginning to bear fruit. Online sales rose 20 percent during the quarter, he said, and sales per loyalty club member rose 8 percent.
He said the company is also instituting dynamic pricing and targeted promotions; will reduce expenses by $200 million this year; has created a new health and wellness unit to tap into the rapidly-growing category; and will leverage its retail stores to help fulfill online orders.
"Retail is becoming more a more social and collaborative process," Lampert said. "Changing customer habits are challenging us and the retail industry."
Latest posts by Alan Wolf
(see all)