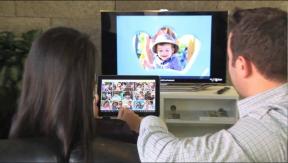 Oxnard, Calif. – Scosche Industries has begun shipping wall and car chargers with the new Apple Lightning connector as well as a retractable Lightning accessory cable.
Scosche's StrikeBase wall charger comes in 5-watt and 12-watt models with a 3-foot long cable and flush folding outlet prongs on a low-profile plug. The 5-watt model is recommended for iPhones and iPods, the 12-watt for iPads, but Scosche said the higher watt model's extra power will not damage lower wattage iOS devices. They retail for @29.99 and $34.99 respectively.
Also new is the StrikeDrive car charger, also in 5-watt and 12-watt models, with a 3-foot coiled cord. They retail for $24.99 and $29.99 respectively.
The retractable StrikeLine Pro cable extends up to three feet and is compatible with any Apple factory charging cube.
The Lightning is now available at scosche.com, AT&T carrier stores, Walmart, Staples and Fry's with other retailers to follow shortly.
Latest posts by John Laposky
(see all)