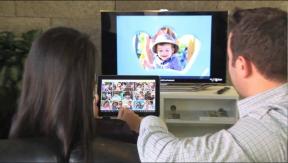 Minneapolis — Former Best Buy chairman Dick Schulze is expected to make a formal $5 billion to $6 billion bid this week to buy the company he founded.
According to a report in Best Buy's hometown Minneapolis Star Tribune, Schulze has lined up financing from an assortment of bankers and private equity investors and will submit a formal proposal to the retailer's board before a hard deadline this Sunday.
Schulze is reportedly huddling today and Friday with his former top lieutenants Brad Anderson and Al Lenzmeier, who would lead the management team should his bid prove successful, an anonymous source told the newspaper.
Best Buy's board gave Schulze a 30-day extension on the original mid-November deadline to track the company's holiday performance amid its plunging stock price.
If rejected, Schulze may make a second offer in January under terms of an agreement reached earlier this year.