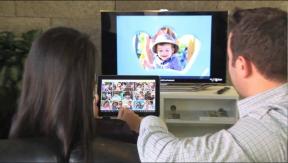 Minneapolis – Best Buy founder Dick Schulze is angling to regain his chairman's post in lieu of buying out the business.
According to the Minneapolis StarTribune, Schulze is now looking to increase his control over the company without taking on billions in debt by upping his 20 percent stake in Best Buy and bringing an ally into the boardroom.
The backer, possibly one of three private-equity firms that had been lined up to finance an acquisition, would buy enough shares to secure a seat on the 11-director board, lending added leverage to Schulze's own two seats, the newspaper reported.
A move to return former CEO and Schulze supporter Brad Anderson to the board was rejected, and the directors are reportedly resisting Schulze's efforts to reclaim the chairmanship, a source told the newspaper.
Negotiations are reportedly ongoing as Schulze faces a midnight deadline to submit a formal acquisition bid for the business. The retailer delayed its fourth-quarter and full-year earnings report until after the deadline, and will announce its results in the morning.
Latest posts by Alan Wolf
(see all)