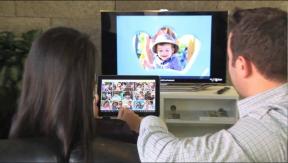 Daytona Beach, Fla. — More than 61 car electronics brands were represented by manufacturers, distributors and dealers at the 28th annual Spring Break Nationals held here last weekend by SBN Expo Group.
Thousands of spectators and hundreds of dealers attended the event, which included sound-off competitions organized by the IASCA Worldwide, dB Drag Racing and MECA organizations, said SBN founder Paul Papadeas.
Brands represented at the Daytona Beach Ocean Center included Focal, Linear Power, Everest Sound Labs, Hybrid Technologies, Soundstream, Illusion Audio, Mosconi, Zapco, Cerwin Vega, Diamond Audio, Image Dynamics, Digital Design and Hybrid Technologies. Newcomers to the show included McLaren Sound Systems, A-Trend, UAF Products, Nu Alien, Sonus Car Audio and Ohio Generator.
For the first time, SBN divided the consumer/trade show into three sections: an audiophile zone, an SQ (sound quality) zone, and an SPL (sound pressure level) zone. The audiophile zone, a new addition, was reserved for what Papadeas called "the most refined sound system designs" demonstrated in a "noise-free environment."
The SQ Zone housed exhibits by manufacturers, distributors and dealers, and a mandatory cap on floor noise was set at 95dB in the zone so exhibitors could speak to show-goers, Papadeas said. The 100,000-square-foot SPL Zone was set aside for sound-off competitions and supplier and dealer SPL demo systems.
"The creation of three independent zones solved problems of the past and was well-received by all factions," said Papadeas, who also owns Daytona Beach's Soundcrafters Mobile & Home Electronics store.