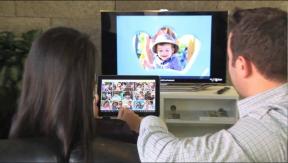 Amherst, N.Y. — Samsung Techwin America, manufacturer of consumer video monitoring and security products, has appointed Stampede Presentation Products to serve as a U.S. distributor of its advanced video surveillance solutions.
According to Stampede president and COO Kevin Kelly, the distributor will bring Samsung's industry-leading consumer security and surveillance products, including its high-performance surveillance and security solutions for home and SMB use, directly to customers through select dealers in its distribution network.
"The addition of the Samsung Techwin product line to our portfolio of offerings provides us with a unique opportunity to bring an industry-leading line of state-of-the-art traditional and IP based video and surveillance solutions to our dealers who, every day, are receiving requests for security solutions for both consumer and commercial installation products," Kelly said.
According to Mike Palazzolo, sales and marketing VP at Samsung Techwin America, "We're excited to begin working with Stampede to enhance the availability for the full breadth of products we offer here in the U.S. With such an expansive network of dealers, we're confident that more consumers will now have access to our industry-leading solutions for security, surveillance and monitoring, whether it is for the home or business."