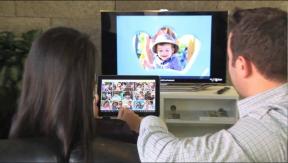 New York — Samsung today announced wireless charging for its Galaxy S4 smartphone in the form of a Qi-enabled charging pad and battery cover.
The pad is compatible with all Qi-enabled devices and includes a multi-colored LED charging indicator that glows yellow for incorrect alignment and green when wireless charging is working. The battery cover contains an inductive charging element.
The pad and case retail for $49.99 and $39.99, respectively.