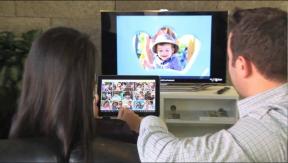 Ridgefield Park, N.J. — Samsung Electronics America launched Wednesday a new global brand campaign targeting the retail, hospitality, healthcare, education and SMB industries.
The campaign, called the "New Business Experience," leverages the company's popularity among consumers and shows its technology solving everyday challenges in a seamless fashion for the enterprise.
"We're extending Samsung's strong consumer brand awareness into the business-to-business market," said Tod Pike, Samsung business enterprise business division senior VP. "Many business leaders know and trust Samsung products and use them in their personal lives, whether it's a TV, laptop, home appliance or Galaxy Tab or smartphone. Our goal with this campaign is to demonstrate that Samsung's vertical market technologies mirror the company's commitment to innovation in consumer electronics and offer business leaders a consistent experience."
Samsung said that as more professionals are investing their own resources to purchase and use a broad range of consumer technologies in the enterprise, demand has increased for the same level of experience they receive from their personal technology devices.
Messages throughout the campaign are intended to create relevance and demonstrate how Samsung can help target vertical markets to resolve business issues and deliver a seamless technology experience for both their customers and employees.
The campaign, which begins Wednesday across nine markets — the U.S., U.K., Germany, France, Italy, China, Singapore, Russia and Brazil — includes print, video and animated banner advertisements, along with a website landing page and a case study landing page, Samsung said.
The New Business Experience is designed to show the various innovative ways of working with Samsung technology through the depiction of a traditional business activity with an unexpected scenario in a retail, healthcare, education or hospitality setting.
Latest posts by Greg Tarr
(see all)