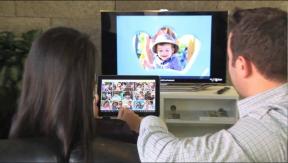 Bentonville, Ark. — Sam's Club has added U.S. Cellular to its postpaid wireless offerings.
The service is initially available to warehouse club members in 12 states and will expand to 47 locations across 14 states next week.
The carrier, which was named a J.D. Power and Associates Customer Service Champion in 2012 for the second consecutive year, offers national coverage and plans to provide 4G LTE service to 87 percent of its customers by year's end.
"U.S. Cellular has a great track record of providing an excellent customer experience at an extraordinary value," said Joe Hartsig, technology and entertainment senior VP of Walmart's warehouse club division.
As part of the rollout, Sam's Club members who sign up as new U.S. Cellular customers will enjoy waived activation fees valued at $35.