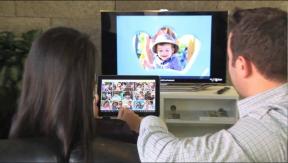 Mahwah, N.J. — Longtime industry veteran Jodi Sally has joined Sharp Electronics Marketing Company of America (SEMCA) as the company's new home entertainment products marketing director.
Sally was most recently marketing VP at Coby, and previously held senior marketing roles at Toshiba and Panasonic.
At Sharp Sally will oversee the product-based marketing of Sharp's consumer home entertainment portfolio. She will report to Jim Sanduski, SEMCA strategic product marketing VP.
Sally has more than two decades of experience in product planning, marketing communications, establishing brand awareness and new business development.
Her responsibilities at Sharp will include driving product line definition, overseeing product launches and leading retail pricing/promotion for the TV and audio categories.
"It's an exciting opportunity to lead home entertainment product marketing for the expert manufacturer of large screen TVs," said Sally. "With Sharp's impressive portfolio of products I am confident we can continue to lead market share in large TVs while also growing our footprint for all of Sharp's home entertainment products."
"Jodi's brings with her to Sharp extensive experience in product marketing and planning, along with an established track record of success working with retailers," said Sanduski. "With Jodi's expertise and enthusiasm, I am confident Sharp will continue to lead the big-screen TV industry."
Latest posts by Greg Tarr
(see all)