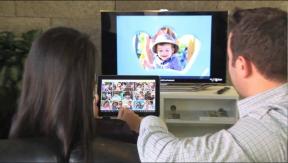 Santa Clara, Calif. — John Burke, former Arris Group corporate development and strategy senior VP and Cloud solutions business president, has been named executive VP and COO of Rovi.
Burke will join the company effective March 18 and will be responsible for leading Rovi's business groups in discovery technologies, including oversight of product management, engineering, office of the CTO and professional services. Reporting directly to Rovi's president and CEO Tom Carson, Burke will be based out of Rovi's Radnor office in Pennsylvania.
"John's appointment and the creation of this executive position underscore our commitment to expand our product businesses and drive improved revenue and profitability," said Carson. "With expertise in managing product businesses and driving the development of Cloud-based solutions, as well as complementary skills in strategy, business development, and acquisition integrations, John is an ideal choice to lead Rovi's product businesses."
Burke joined Arris in April 2013 through the acquisition of the Motorola Home business from Google, where he served as converged solutions business senior VP and general manager.
Previously, he worked in various capacities at Motorola, including Motorola's broadband home solutions senior VP and general manager from 2007 to 2010.
He joined Motorola in 2000 with the acquisition of General Instrument, where he spent 15 years in a variety of leadership positions, including data and voice CPE solutions VP and general manager.
Latest posts by Greg Tarr
(see all)