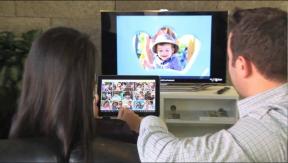 Denver – Ricoh Imaging America introduced Wednesday the new Ricoh-branded WG-4 and WG-20 series of rugged compact cameras and unveiled a new Ricoh modular mounting system accessories line of the WG family.
With the announcement, Ricoh underscored its recent decision to realign point-and-shoot cameras under the Ricoh brand, while Pentax, which originated the weather-proof WG camera series, is used for interchangeable-lens cameras and accessories.
In that light, the company also announced a Pentax-branded 1.4x rear converter for its ILC family.
As always, the Ricoh WG-4 rugged camera series will target "extreme adventurers," offering an action-ready weather-resistant system, combining the benefits of advanced still image capture, with the take-anywhere nature of action video cameras.
In the pursuit, the Ricoh WG-4 GPS and WG-4 cameras will now have access to new optional WG mounting accessories, enabling hands-free point-of-view image capture, the company said.
Three new WG-series mounts, all based on a flexible ball and socket camera base, were announced and include an adhesive camera mount, handlebar camera mount and suction-cup camera mount.
"As the 17th generation in our lineup of ruggedized compact cameras, the Ricoh WG-4 GPS and WG-4 represent the culmination of years of experience in manufacturing products that can withstand the elements," said Jim Malcolm, Ricoh Imaging executive VP. "Using our expertise in the category, Ricoh Imaging has developed an adaptable mounting solution that continues to build our offering for the active photographer while delivering on consumer demand."
The Ricoh WG-4 series will continue to offer a package of enhanced-value tools including HDR mode, slow-motion video capture, Panoramic mode and Digital Microscope mode.
The Ricoh WG-4 models will also expand creative control with the addition of shutter priority modes, and quick recall of frequently used settings.
Ricoh WG-4 and WG-4 GPS cameras are waterproof to 45 feet, shock-proof from drops of up to 6.6 feet, cold-proof to 14 degrees and crush-proof, withstanding up to 220 foot-pounds of force.
Other features include a 16-megapixel CMOS sensor, folded optical 4x zoom lens, fast F2.0 maximum aperture and dual shake-reduction system.
The new cameras ship to dealers next month. The new Ricoh WG-4 GPS is available in a choice of blue or black body colors at a $379.95 suggested retail. The WG-4 is available in silver or Lime Yellow for $329.
Meanwhile, Ricoh's WG-20 camera ($199) will feature a rugged weather-resistant construction, a 14-megapixel sensor, 5x optical/6.7x digital zoom lens, digital shake-reduction system, and HD (up to 720/30p) movie recording with still image extraction.
New WG mounting accessories go on sale at retail nationwide this month and include the following:
* camera holder, $19.99;
* adhesive mount, $44.99;
* handlebar mount, $39.99; and
* suction-cup mount, $42.99.
The new Pentax HD Pentax-DA AF rear converter 1.4X AW (pricing was not disclosed) will extend the focal length of the main lens by 1.4 times while supporting full autofocus capabilities of the main lens.
The adapter is said to be weather-resistant, dust-proof, compact (20mm long), and maintains the minimum focusing distance of the main lens.
With the adapter mounted, the maximum aperture of the lens is made smaller (darker) by 1 step.
AF compatibility is said to work perfectly with both camera-driven AF systems and lens-driven AF systems (such as the SDM- and DC-series lenses, following firmware updates).