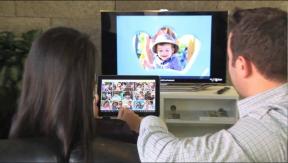 Clarksville, Tenn. – A quartet of 12-volt retail veterans will team up to offer a series of sales and installation training classes to retailers beginning with an April 20-21 session here at Sonus Car Audio.
The group consists of Micah Williams, owner of Sonus Car Audio; Jason Kranitz, owner of Kingpin Car and Marine Audio of Wilsonville, Ore.; Ray West, Sonus installation manager; and Del Ellis, a retail consultant who is a 28-year industry veteran. He ran a retail store for 23 years.
The group calls itself the SWAT (Strategic Weapon Advanced Techniques) Team.
At the April event, four to six sessions will be held per day with 10 students maximum per session. The group plans a second training session at Kranitz's store.
Training will combine the art of selling and installation to build margins at a time when consumers use smartphones to compare prices while in a store, Ellis said. "A lot of the store owners in the 12- volt industry started out as installers," Ellis said. "Most do not like to talk to customers, most have never learned the art of selling, so they have the ability to do the job but not the ability to sell the job for the proper amount."
Here's how to reach the following SWAT founders:
Del Ellis, (559) 259-2932 , [email protected]
Micah Williams, (931) 802-8913
Jason Kranitz, (503) 582-1315
Latest posts by Joseph Palenchar
(see all)