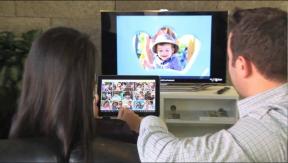 New York – Amazon.com and Toys"R"Us are getting into the holiday spirit by separately announcing new marketing plans for the season.
The No. 1 e-commerce site said it will, for the first time, allow its third-party sellers to feature their holiday deals on Amazon's high-traffic holiday shopping pages, including the "Gold Box Today's Deal" page, Black Friday and Cyber Monday deal pages, and category-specific holiday pages.
The most popular holiday categories, including CE and toys, will have numerous deals each day from various sellers throughout the holiday selling season, the e-tailer said.
Amazon cited CE dealer Focus Camera, based here, which employed a Gold Box Deal promotion earlier this year for a popular camera priced over $200. According to Focus Camera's operations manager Michael Silberstein, the dealer blew out 30 percent of its inventory for the model in a few hours.
"Considering our large inventory, the amount of orders we fulfilled greatly exceeded our expectations," Silberstein said.
Details of the co-promotional offer can be found at AmazonServices.com.
Meanwhile, Toys"R"Us has launched what it described as a fully-integrated marketing campaign, encompassing digital, radio, print and TV advertising.
The new TV spots follow a group of kids from local New York charities that leave for a boring field trip but are taken to a Toys"R"Us store where they can each choose a complimentary toy. The TV ads are the centerpiece of the campaign and will air on all major networks and cable stations throughout the holiday season.
"While the holidays are a busy time for families, we wanted our new marketing campaign to cause viewers to pause and be reminded of the true joy that lies at the center of gift-giving," said the chain's U.S. marketing senior VP Peter Reiner.
Other Toys"R"Us holiday enhancements include free layaway, an expanded price-match guarantee that that now includes online retailers, and an extended return policy that runs through Jan. 25, 2014.
Latest posts by Alan Wolf
(see all)