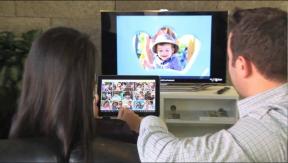 CE Week New York – Reports of the death of brick-and-mortar have been greatly exaggerated, a new study presented at yesterday's Consumer Electronics Association (CEA) Research Summit shows.
Despite the unprecedented growth of online and mobile shopping, physical stores remain the overwhelming channel of choice for consumers when purchasing and even researching electronics devices, CEA industry analysis senior manager Chris Ely indicated.
"People still prefer human interaction," he said.
His presentation followed a day of industry analysis at the Research Summit, which marked the official start to CE Week here.
According to a CEA consumer survey, 73 percent of shoppers buy their electronics devices at physical stores and 72 percent use showrooms to browse and research their purchases.
Brick-and-mortar is also the preferred format for making a return, cited by 83 percent of respondents; testing a product (83 percent); resolving a problem with a purchase (76 percent); and viewing a product demonstration (75 percent).
And a whopping 81 percent said purchasing an item was their top activity at physical stores.
Other features of physical stores enjoyed by shoppers include on-shelf product reviews, cited by 68 percent; having items shipped home (67 percent); and the ability to add items to a wish list (45 percent).
Another 86 percent said they take advantage of the in-person assistance that brick-and-mortar affords, including 77 percent who consult with associates in-store before buying a product and 71 percent who seek their advice after making the purchase.
In contrast, 53 percent of respondents said they buy CE from standard websites, 18 percent make purchases from mobile-optimized websites and 15 percent use mobile apps to place orders.
And despite fears that showrooming is siphoning sales from physical stores, only 17 percent said they compare prices using a smartphone, while the vast majority (70 percent) said they don't use smartphones to shop. The figures were comparable for tablet users.
Of the 67 percent who research and browse products on standard websites, 74 percent compare prices, 72 percent seek product information, and 66 percent determine product availability.
Their least concerns when researching online are shipping rates (29 percent); compatible accessories (27 percent); and warranty information (26 percent).
For mobile users, access to coupons and other incentives is considered the most useful feature of shopping with smartphones and tablets (75 percent), followed by scanning barcodes for product information and reviews (68 percent and 67 percent, respectively).
Latest posts by Alan Wolf
(see all)