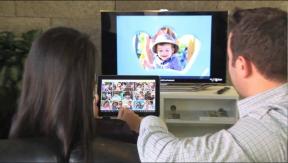 Chicago — Renewed confidence among back-to-school shoppers should help drive August retail sales up 4.3 percent year over year, according to a new projection by ShopperTrak.
The market research firm, which counts and analyzes retail foot traffic, also expects a 0.6 percent increase in store visits next month.
The expected increases reflect the U.S. economy's slow but steady gains, with ShopperTrak citing lower unemployment since last year and the highest consumer sentiment levels in May since September 2007, as gauged by the University of Michigan Consumer Sentiment Index.
The positive consumer sentiment may also encourage shoppers to browse a broader range of retailers than discount stores alone. For that reason, merchants must prepare their marketing and operations to increase their traffic, sales and conversion rates, advised ShopperTrak founder Bill Martin.
"On the whole, more people feel better about their financial situation than they did last year in August," he noted. "Parents are ready to spend on their children's school necessities."
Martin added that back-to-school is the first major shopping period of the calendar year and has the potential to set the tone for the all-important holiday season.
Total back-to-school sales rose 5.9 percent in 2012, on top of a 4.5 percent gain in 2010. Likewise, while the projected increase in August retail foot traffic appears incremental, it continues a positive trend: Total back-to-school traffic rose 11 percent in 2012, following a 5.1 percent decline in 2011.
Latest posts by Alan Wolf
(see all)