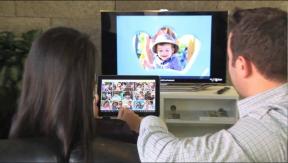 New York – Amazon will extend its CE hardware lineup beyond e-readers, tablets and its recently launched TV set-top box with a smartphone that could be announced in June and ship in September, the Wall Street Journal reported.
The company has been demonstrating the handset to app and software developers, the report said.
Phone details were few, but the report said the phone's screen would display 3D-like images without the need for special glasses, thanks to four front-facing retina-tracking cameras that will make some images appear to be 3D.
The display is also said to be designed to deliver a sense of depth for use with games.
The report did not say whether the handset, like Amazon's tablets, would use Amazon's own version of the Android operating system and access only Amazon's own app store. Nor did the report say whether AT&T would supply service as it does for Kindle tablets and e-readers.