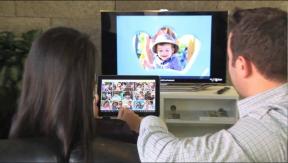 Fort Worth, Texas — RadioShack plans to open at least 15 new stores in Asia over the next year.
The CE chain said it will continue to work with its Malaysian franchisee Berjaya RadioShack on the rollout. The company, a subsidiary of Malaysian retailing conglomerate Berjaya Retail Berhad, signed a long-term master franchise agreement with prior RadioShack management in 2012 that called for the opening of 1,000 stores across 10 Southeast Asian countries over the next 10 years.
"International expansion remains a growth opportunity for RadioShack," said Joe Magnacca, now entering his second year as the company's CEO. "Our expansion will take us into both emerging and established tech markets abroad, and we believe this new store environment, combined with our knowledgeable, collaborative store associates, will allow RadioShack to become a destination for the expanding technology needs in these international markets."
The announcement dovetails with the opening of a new RadioShack concept store in Shanghai, China, and the remodeling of an existing store in Kuala Lumpur, Malaysia, last month.
RadioShack's concept stores, first launched domestically in June, feature open floor plans, interactive displays, a wireless-speaker wall and a remerchandised product assortment. The company operates 30 of the enhanced showrooms in the U.S. and opened its first international location in Kuala Lumpur in November.
The concept stores are a cornerstone of Magnacca's turnaround plan, which seeks to stem mounting losses at the iconic chain. The company reported a 19 percent decline in comp sales for the critical fourth quarter, and last month announced plans to close upwards of 1,100 U.S. locations, or nearly one-quarter of its store base.
Latest posts by Alan Wolf
(see all)