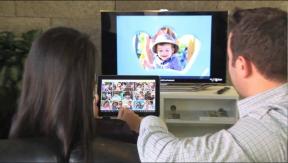 Fort Worth, Texas — RadioShack issued a statement in response to reports that the chain is seeking a financial adviser to deal with its upcoming debts.
In the statement, RadioShack said, "We continue to have a strong balance sheet with total liquidity of $820 million at the end of the first quarter. Like many companies, we have discussions with investment banks from time to time to help us evaluate ways to further strengthen our balance sheet and manage it efficiently. That has been the sole focus of these discussions. As we noted on our last earnings call, we are focused on executing our turnaround and serving our customers."
According to Reuters, trade publication Debtwire said the chain is seeking an adviser to help it navigate its looming debt amid falling sales. The report caused the chain's stock to tumble.
David Strasser, an analyst for Janney Capital Markets, said in a research note that he doesn't believe RadioShack is close to filing for bankruptcy.
"Our analysis shows that RadioShack has sufficient cash to get through the current year and well into next year, even with weak results, and still pay down the convert due in August of $216 million," he said. "This allows them liquidity and time to begin to implement a new strategy, and provide some comfort to vendors and banks that it will work."
Strasser noted that the chain's long-term strategy is still "challenging," but he said he think the new executive team is solid.
RadioShack announced a new store format in April as part of a broad turnaround plan by CEO Joseph Magnacca.
Strasser praised the new format in his note, but said Janney is "taking a wait-and-see approach on the opportunities for long-term success. We do worry near-term trends are not good, and that the company has bloated inventory held over from Q1."
Latest posts by Lisa Johnston
(see all)