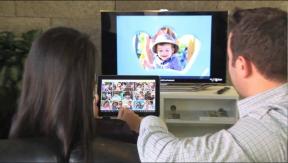 Fort Worth, Texas – RadioShack may be planning to close 11 percent of its store base, according to a published report.
The Wall Street Journal, citing anonymous sources, said some 500 stores would be shut in consequent months.
A RadioShack spokesperson told TWICE the company doesn't comment on "speculation or rumor."
RadioShack operates about 4,300 U.S. stores and 270 in Mexico. Another 1,000 franchised locations are run by independent dealers in the U.S. and franchise operators abroad.
CEO Joe Magnacca told TWICE last summer that aside from some overlapping locations the store count is "just about right."
The chain is in the midst of a nearly year-long turnaround effort that includes updates of the company's stores, product assortment and brand image. The iconic retailer lost $112 million in the third quarter, its seventh consecutive loss, as it jettisoned unproductive SKUs, and secured $835 million in new financing in December.
RadioShack's share price got a welcomed boost this past Monday following the airing of a self-deprecating ad during Super Bowl that garnered praise from media critics and high ratings from viewers.
Latest posts by Alan Wolf
(see all)