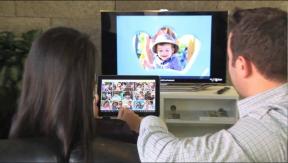 Fort Worth, Texas — RadioShack has appointed drugstore chain executive Joseph Magnacca as CEO, ending a five-month search for a chief executive.
Magnacca, who was promoted to executive VP of Walgreens on Feb. 1, will become RadioShack's sixth CEO in eight years. He officially assumes his new post, and takes a seat on RadioShack's board, on Feb. 11.
He succeeds Dorvin Lively, RadioShack's former executive VP and chief financial officer, who took the reins as interim CEO following the resignation of Jim Gooch last September. RadioShack did not indicate whether Lively will be returning to his previous post.
Magnacca faces a daunting task in his new job, as slim margins within the company's core mobility business have led to mounting losses that topped $47 million in the third quarter of 2012. Prior management teams have also been unable to clearly define RadioShack's role in the marketplace, where the 92-year-old retailer with the anachronistic name is still perceived as a destination for batteries and electronics parts.
In a statement, Magnacca cited "advantages in being a small-box retailer in the consumer electronics space today, particularly with the broad retail footprint and convenience RadioShack offers its customers. I believe my experiences will help the team identify and execute on new opportunities that can return this great company to a position of prominence in the lexicon of American retailers."
Assisting Magnacca will be two recently installed senior execs: Former Target store operations chief Troy Risch, and Sam's Club veteran Huey Long, who heads marketing, business development and multichannel. Both were appointed in December.
He will also be aided by the uncoupling in April of RadioShack's unprofitable mobile partnership with Target, and promising new franchising opportunities overseas.
At Walgreens Magnacca oversaw merchandising and inventory strategy, private-label brands, insights and analytics, and also ran Duane Reade, the New York-based drugstore chain where he previously served as president.
Observed Daniel Feehan, RadioShack's non-executive chairman, "Joe is a leader with significant experience in transforming iconic brand names into strong operating businesses. We believe he will be a catalyst for change in refining our merchandising strategies, reinvigorating the shopping experience for our customers and building sustainable value for our shareholders."
Latest posts by Alan Wolf
(see all)