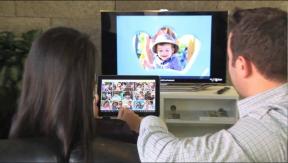 Fort Worth, Texas – RadioShack reported a $53 million net loss and essentially flat sales of $844.5 million for the second quarter ended June 30.
But comparable store sales rose 1.3 percent, representing the company's first comp gain since 2010.
Separately, the chain announced the departure of chief financial officer Dorvin Lively for another retail company. Lively, who had also served as interim CEO, has been succeeded on an interim basis by Holly Etlin, a managing director at AlixPartners, until a permanent successor can be found.
AlixPartners, a global business advisory firm with expertise in corporate turnarounds, has also been retained, along with Peter J. Solomon Company, an investment banking firm, "to support and accelerate the [company's] turnaround," RadioShack CEO Joe Magnacca said.
Profits during the quarter were impacted by soft demand for postpaid handsets and poor consumer response to promotions, while sales softened due to store closures.
The promotions were designed to sell off slow-moving inventory and test a number of promotional programs, Magnacca said. "We knew [they] would have an impact on gross margin rate, but would help us identify opportunities to better align our promotional marketing going forward."
While acknowledging the quarter's challenges, he described the comp increase as "noteworthy," and pointed to the company's sixth consecutive quarterly sales gain for its high-margin "signature" products platform, which include headphones, power products, and accessories.
He said the chain has also made progress on a series of strategic initiatives announced in April, including brand repositioning, developing a new concept store, consolidating the assortment and entering new partnerships.
"Looking ahead, we expect the turnaround to take several quarters, and during that time our results may vary from quarter to quarter as we make strategic changes to improve our long-term financial performance," Magnacca noted. "We will be guided by the five pillars of our turnaround strategy – repositioning the brand, revamping our product assortment, reinvigorating our stores, operational efficiency and financial flexibility."
He continued, "We have a clear plan of action and our team is completely focused on driving the business forward. I remain confident that we can build on our strengths, improve our financial performance, and return this company to a position of prominence in the lexicon of American retailers."
Latest posts by Alan Wolf
(see all)