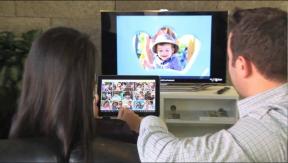 Fort Worth, Texas — RadioShack has rolled out digital fitness displays in about 75 percent of its locations.
The dedicated sections are located near the front of the stores and feature wearable fitness devices and accessories. Sales associates have also received added training on the newly expanded assortment, the company said.
The chain, which is in the process of a major merchandising, marketing and showroom revamp under recently appointed CEO Joe Magnacca, noted that wearable technology emerged as a hot trend for 2013 at this year's International CES.
"Digital fitness products are great for all fitness levels because they make getting and staying healthy fun," said merchandising VP John Lostroscio. "We love technology that makes life more fun. We also enjoy providing a convenient, hands-on shopping experience that makes it easy for consumers to choose the right digital fitness product."
New products include Fitbit Zip ($59.99), which relays steps, distance and calories burned to a smartphone or PC; Polar FT4 Heart Rate Monitor Watch ($89.99), a banded device that tracks heart rate and calories burned; and iHome's Sportband ($19.99), which can hold and wrap most smartphones to one's arm.
RadioShack has also added a Fitness and Health page to its e-commerce site.
Latest posts by Alan Wolf
(see all)