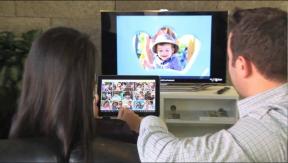 Pickering, Ontario – PSB Speakers has introduced a new Low-priced powered subwoofer, the SubSeries 125.
The subwoofer delivers more power output and consumes less energy than its predecessor, enabling it to deliver lower, louder, and "more musically natural" bass, the company said.
The $449-suggested SubSeries 125 is shipping with output of 125 watts continuous, 160 watts dynamic, and 320 watts peak dynamic power in an enclosure that is 9.63 inches by 14.13 inches 15.63 inches.
The sub features 8-inch polypropylene woofer, an oversized rubber surround for very long cone excursion, and slotted port to deliver high output with low port noise, the company said. The 3dB downpoint for bass response is 35Hz, but the company said "useful low frequency output" extends down to 31Hz.
Other features include front-mounted volume and crossover controls, crossover bypass control, and 0.5-watt standby power consumption.
The subwoofer will be demonstrated at International CES at the Venetian Hotel in suites 29-321 and 29-323.
"The goal for any subwoofer is to produce clean, deep bass throughout the room and with as little room interaction as possible," said Paul Barton, founder and chief designer at PSB Speakers. "The engineering challenge is to achieve this in a small footprint enclosure at an affordable price."
PSB was founded in 1972 and is celebrating its 40th anniversary. PSB products are distributed in the U.S. by Lenbrook America.
Latest posts by Joseph Palenchar
(see all)