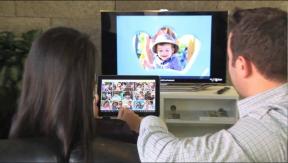 Orlando, Fla. — Brand Source's Home Entertainment Source all but officially became ProSource at this morning's opening presentation here with Jim Ristow, co-president and chief business officer, and Dave Workman, co-president and COO, emphasizing the strengths of the $3 billion organization.
The new group, which has been under development for four years and is a combination of the Ristow's former Home Entertainment Source and Workman's Progressive Retailers Organization (PRO Group) operations, will officially become one business entity on April 1. The group consists of three types of members:
*CI: More than 400 dealers with annual sales of more than $1 million that are custom integration members, many being top 20 percent CEDIA members, and "has more sales than all other groups combined," Pro Source said. The goal is for more than 500 members.
*CI Power: Sixty-six dealers with more than $4 million in annual sales, some of which are retailers, but the rest are large integrators and custom showrooms. The goal is for 75 to 100 members.
*Pro: Fifteen members currently with annual sales of more than $10 million who are "promotion specialists" and "retail/e-tail" operations, Pro Source said, with the goal of 20 to 25 members.
Ristow illustrated, with a show of member hands, that "freeze-o-nomics," brought on by a cold winter, hurt business in January and February but business was better in 2013 and should continue to grow in 2014.
Ristow cited members' strengths, such as selling more than one brand of wireless multiroom system, and the expansion of home-automation jobs for both lower- and higher-priced installations for the expected growth.
Ristow said new app-controlled sensor-based home-automation products aimed at average homeowners is expanding demand for these systems, which ProSource members can install.
He then went through the group's key suppliers in the category — Control 4, URC, Savant — and concluded the $1,000 price point for entry-level home automation is key. But he stressed, "Don't abandon the high end," since once installers get these new customers, they can later expand them into more elaborate systems.
Ristow said Google's $32 billion purchase of Nest products is drawing the attention of mainstream consumers and will bring "rapid growth" to installers and integrators. "We will ride the wave," he noted.
He quoted the National Association of Home Builders' (NAHB) forecast of a 24 percent gain in new-home building in 2014, with a 32 percent gain in just single-family homes alone, and more double-digit growth in 2015.
Turning to Ultra HD TV, he cited a Consumer Electronics Association study that showed 73 percent of consumers who see the new format "want to buy it." Ristow added, "Who shows those sets" and explain features? "We do." He urged members to "think big" about the category — not just in terms of screen size but in terms of "sales and profits."
Workman said that seeing the demand for 4K and OLED this year, "luxury [products] matter," and that falls right into the ProSource members' business model. These sets, with models ranging from the 65 inches to 98 inches, will have to be demonstrated, both Ristow and Workman said.
Ristow checked off some of the TV suppliers' products that will be on display here, including LG's 77-inch curved OLED Ultra HD showing tomorrow, available later this year. (LG showed the TV for the first time during the TWICE/CEA Ultra HD Conference last November, and it officially debuted during International CES in January.)
In addition, Samsung will have eight more Ultra HD TVs available this year, and Sharp will show its 2K screen Q-Plus technology that it says will approach the performance of 4K.
In wireless home audio there will be competitors to wireless multiroom audio systems such as Sonos, which Ristow called "the gold standard." New offerings are available from Samsung and Bose, the latter of which is going to offer the group its line of personal audio products for the first time. Competition will also come from DTS Play Fi products and Definitive Audio.
But, Workman said "legacy audio is still important," and that many upscale brands get 20 percent to 25 percent of its sales from ProSource members.
He said the group has a bright future based on Ultra HD, home automation and other categories. "We have a mass of retailers and custom installers," which are "a unique combination … and we are on the right side of [industry] momentum."
He stressed, "Vendors love to see growth" and that as an "old-dog retailer … I love to see 20 to 30 percent growth rates."
All of which shows "that when you look at ProSource, 1 + 1 = 3, namely that the whole is bigger than the sum of its parts" since the group "combines integrators and retailers."
Ristow summarized the prospects for its members as "a tidal wave" between improved housing starts, better technology, 4K and Ultra TV and home automation, where Pro Source can go "with higher end as well as go wider" with more products for a wider audience that need to be explained and installed.
Latest posts by Steve Smith
(see all)