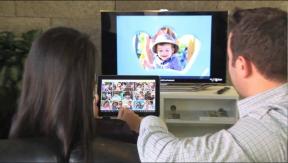 San Antonio — The Progressive Retailers Organization (PRO Group) and its sister buying collective Home Entertainment Source (HES) will further coalesce under the ProSource umbrella, and will organize their membership by size and expertise around four core product categories.
The strategy was outlined yesterday by ProSource president/CEO Dave Workman and HES executive VP Jim Ristow at PRO's annual spring meeting here.
Under the plan, ProSource, the three-year-old, $3 billion umbrella organization for the two BrandSource buying collectives, will become the forward-facing franchise for the sister groups. Workman, who also serves as president/COO of PRO Group, acknowledged to vendors during a state-of-the-union address that "we confused the hell out of you" with their mix of names and acronyms, and that "ProSource is the entity, ProSource is the future."
But the PRO and HES affiliations will continue, at least internally. PRO will remain the home for ProSource's brick-and-click promotional dealers with annual sales volume of $10 million or higher, while HES's 400 members are in the $2 million-plus range. Workman plans to expand PRO's membership ranks from its current 14 dealers to upward of 25, which would be culled from HES or recruited from outside the organization.
In addition, a third ProSource designation has been added for 66 "power dealers," which are large custom installers and system integrators with annual sales of $3 million to $10 million.
Grouping the members by size and business model will help ProSource better develop tailored strategic programs with manufacturers that include exclusive runs, product launches and promotional sets, Workman said.
ProSource has also identified four key product platforms that will provide focused growth opportunities and help differentiate its dealers in the marketplace: step-up TV, legacy audio, "new" audio, and home and commercial custom installation and integration.
Workman added that unlike some retailers that are "running away from CE" by adding majaps and mattresses to their mix, ProSource instead is digging out new opportunities in electronics and remains committed to the category. In the process, the group is culling its vendor roster, as "fewer and deeper vendor partnerships are our future," he said.
Latest posts by Alan Wolf
(see all)