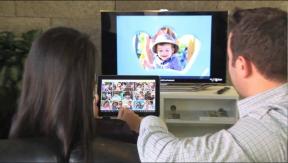 Addison, Ill. – Plass Appliance, the five-store independent majap chain, is closing its doors after 75 years in the Chicago metro market.
The family-held business operated 10 locations at its peak, and last year ranked 51 on TWICE's Top 100 Major Appliance Retailers report with $25 million in white goods sales in 2010.
The dealer, a member of the Nationwide Marketing Group, plans to sell off its inventory and shut its doors this summer.
In an email to TWICE, co-owner Dale Plass attributed the closure to "many factors" including a poor return on investment. Chicago has been particularly hard hit by the weak housing market, and local independents have been further battered by the influx of some 17 hhgregg stores over the past two years.
The Plass family also owns a DeSears Appliance, Furniture & Mattress store in Sarasota, Fla., and now plans to focus on growing that business, Plass told Crain's Chicago Business.
The DeSears location was snapped up after the four-store majap chain went belly-up in 2010 following its acquisition by Appliance World.
Former DeSears owner and MARTA Cooperative of America chairman John Rice operates a second location in Bradenton, Fla., under the name Rice's Appliance & TV.
Latest posts by Alan Wolf
(see all)