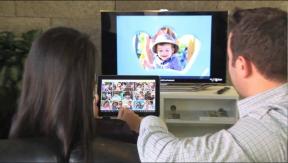 Long Beach, Calif. — Pioneer began shipping connected in-dash navigation/receivers that will connect to a subscription-based AVICSYNC networked navigation service expected to be available in the spring.
The four navigation head units, priced from a suggested $750 to $1,400, will connect to smartphones to access such connected services as traffic, local search, weather, gas prices and more. Information and icons are overlaid on the existing map screen.
The company is also shipping a new $700 A/V-receiver lacking navigation.
All are marketed under the Networked Entertainment eXperience (NEX) banner to denote models targeted to heavy smartphone users and featuring a new user interface that controls onboard features and connected services.
The products were originally scheduled to ship in February. Prices were unchanged from those announced at International CES.
All five are the company's first heads compatible with iDataLink's Maestro module to retain OEM infotainment system functions in select Ford, Chrysler and GM vehicles.
All five heads also offer Siri Eyes Free and built-in MirrorLink, as well as AppRadio Mode, which displays the GUI and video of newer iPhones and many Android phones while controlling select smartphone apps.
Latest posts by Joseph Palenchar
(see all)