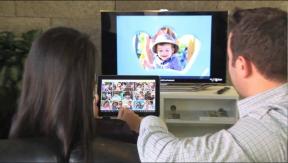 Edmond, Okla. — Petra Industries has partnered with Mohu to sell its line of high-definition TV antennas.
Mohu products offer customers a high-definition antenna signal alternative to traditional cable and satellite subscribers without sacrificing high definition capabilities. The antennas are paper-thin and offer free, over-the-air broadcasts while still delivering a true HDTV experience, Petra said.
"We are thrilled to partner with Mohu to provide our dealers with the right products to satisfy the demand of consumers opting to use HDTV antennas," said Tate Morgan, president of Petra Industries. "With a growing number of consumers cutting their cable and satellite costs, Mohu's antennas give our dealers more top-of-the-line products at great price points to save their customers even more."
Mohu products are now available on the Petra website and dealers can visit Petra.com for more information or to place an order.