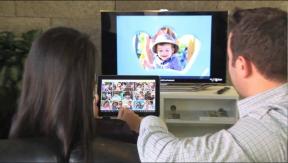 Edmond, Okla. — Petra has partnered with iBattz to distribute its portable power accessories.
iBattz develops top-of-the-line portable power and removable iPhone battery cases for everyday use. The distributor said their portable power products are an affordable solution to a common problem facing consumers: too much to do on their devices, and not enough power to do it.
Petra is carrying 12 iBattz SKUs in its WirelessHQ division, including the newest product: the Mojo Refuel Aqua Removable Battery Charger Case. The case is described as the world's first waterproof (IPX8 rated,) iPhone 5 battery charger case with an interchangeable 2,200 mAh battery.
"iBattz is somewhat of a newcomer to the U.S. market, and we're excited to introduce our customers to their exceptional products," said Tate Morgan, president of Petra Industries. "With the growth of the wireless category and introduction of new smartphones every few months, a portable power solution is becoming a necessity purchase. iBattz products are a great solution for our customers looking to increase their footprint with more power accessories."
Petra's full line of iBattz products can be found in the newly released fall 2013 catalog or online at Petra.com.