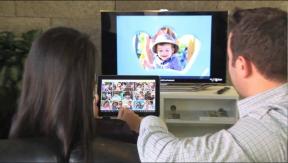 Edmond, Okla. — Petra Industries has appointed Niraj Trivedi as Texas district sales manager of car audio.
Trivedi will be responsible for generating repeat business with Petra's current customer base, increasing sales of Pioneer mobile A/V products, and promoting Petra as the car audio distributor of choice for the region, the distributor said. He has 13 years of car A/V sales expertise and extensive knowledge of sales and marketing strategies to grow its mobile A/V sales within the state of Texas, it added.
Trivedi most recently served as the area manager for T and W Sales in Dallas, and he has also been with Circle B Marketing and Car Toys.
"We're excited to welcome Niraj (NT) to the Petra sales team," said Tate Morgan, Petra president. "NT's extensive sales experience and his ability to consistently increase sales from year to year in his previous roles in the industry will be of tremendous value as we continue to grow our car A/V business in Texas."