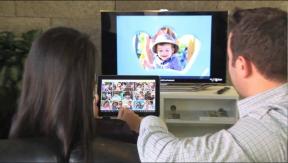 Edmond, Okla. — Petra Industries has partnered with Good Call to incorporate their Bluetooth accessories into their WirelessHQ lineup.
Good Call's products offer a solution to the constant problems of hard-to-hear cellular phone calls, arm fatigue and constant drained cell battery life, Petra said.
Their innovative handset works as a Bluetooth-enabled receiver to help conserve the battery of an iPhone and offers users the convenience and high-quality audio of a cordless phone handset that you'd typically only expect from a landline, according to the distributor.
"Good Call is an excellent addition to our WirelessHQ product mix, and we're excited to offer their products that fill a need in the wireless segment," said Tate Morgan, Petra Industries president. "Petra strives to continually bring in new vendors and products to ensure our dealers have the best selection of wireless products and accessories to meet their customer's needs."
Petra's inventory of Good Call Bluetooth accessories is available now. Dealers can find more information about the line in Petra's new fall 2013 catalog or online at Petra.com.